Low head dams are usually simple concrete or rock masonry structures that span the width of the river or stream, raising the water level behind them until it reaches a height sufficient to flow over the dam. These low head dams can create dangerous conditions that recreational river users may not be aware of or may underestimate. Under the right conditions, water flowing over the dam can cause a "roller effect" on the downstream side of the dam. Strong recirculating currents can trap and drown boaters, swimmers, or other water users. More information regarding safety at dams is available at the Association of State Dam Safety Officials.
Over, Under, Gone: The Killer in Our Rivers (Video Link)
This map represents the known low head dams in North Dakota. If you are aware of any low head dams that are not included on this map, please contact Alexis Cook, Dam Safety Engineer at (701) 328-4960 or e-mail.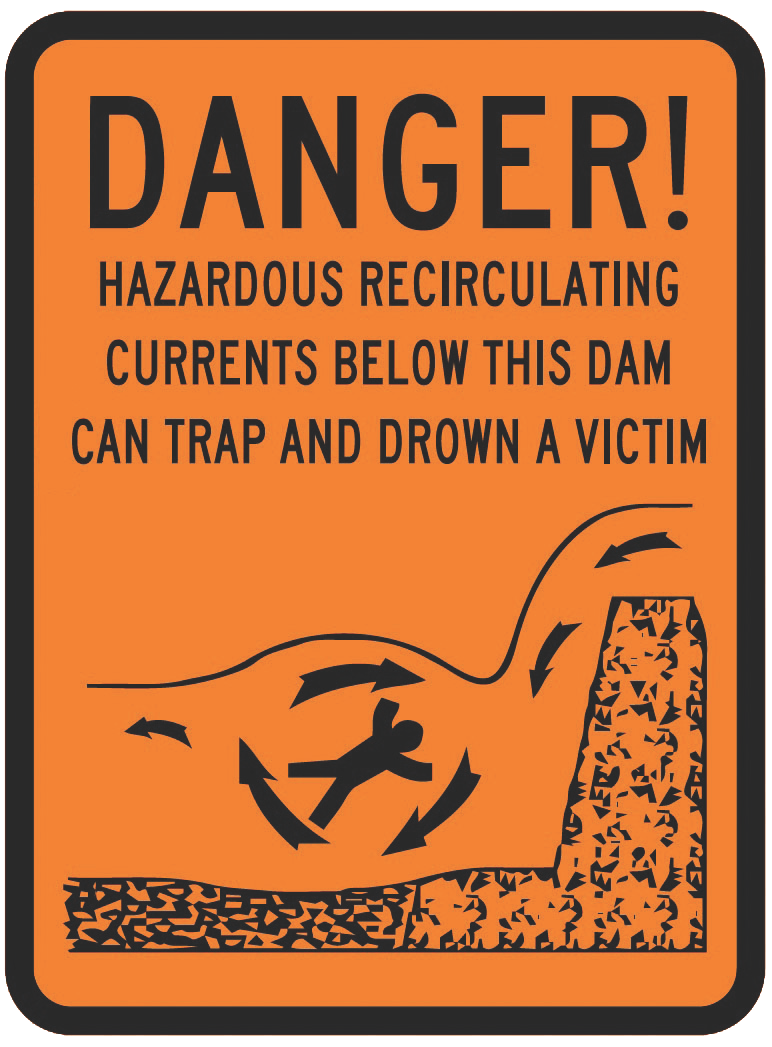 Because low head dams are known to be dangerous, the State Water Commission is providing free cautionary safety signs to the owners of these dams that may be in your area. We will provide up to two signs per dam, free of charge. However, installation efforts will be a local responsibility. For more information on these free dam safety signs, please call (701) 328-2760 or e-mail.